PUBLISHING AS A TALENT & A SKILL
Getting papers accepted at (major) academic journals is crucial for academic performance. The acceptance letter is often the end of a long journey.
The journey starts with designing and executing the study, followed by writing the paper and maneuvering through the review process. Most academic researchers acquire the skills needed for this journey through trial and error. However, academic research and academic writing skills are the result of talent, know how, and experience. This implies that effective training can improve such skills.
---
TRAINING FOR ACADEMIC SKILLS
Huizingh Academic Development offers the workshops to develop and practice high level academic research and academic writing skills. Many researchers face similar challenges. How to identify the most promising issues to study? How to convert findings into papers? How to structure the paper into a smooth and compelling story? How to select an appropriate journal? How to survive the review process? Applying the right tips & tricks improves and speeds up the publication process.
---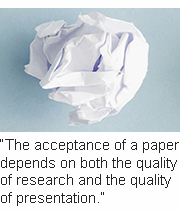 BUILDING THESE SKILLS
Our workshops are a proven and effective means to build these skills. The workshops are intense and full-time events. They are a mix of teaching and training, including lectures, assignments, discussions and question & answer sessions. The participants bring their own research proposals or papers to the workshop, so they can analyze and reflect upon their own work. To keep the workshops highly interactive and to ensure individual attention, the workshops have a limited number of participants.
BASED ON A UNIQUE PERSPECTIVE
The workshops differentiate themselves from other training courses by analyzing issues from the reviewer's point of view. What contents would a reviewer expect in a section? What structure would a reviewer prefer? What evidence would convince a reviewer? What need authors to do to acquire acceptance? We can offer these unique insights based on our extensive personal experience in top level academic publishing, as both an author, reviewer, and editor.